One thing that's always going to be relevant in our society is the need to consume the news.
Time has shifted though.
Print media is fading, television has been subsidized by Netflix…
And Radio shadowed by podcasts…
Traditional Press Releases are not nearly as relevant as they used to be.
And recent studies suggest that an increasing number of people prefer to read their news online.
Whilst similarly, around 60% of journalists search for news sources and ideas online as well.
That percentage alone should have you wanting to know more about how to create, publish and promote press releases for your company.
This was once a super spammy tactic, practiced by black hat SEOs…
The old SERPs scaling, link building, content killing mechanism strategy – a pinnicle cog in the SEO systems of old – has since reformed.
No longer will stuffing your articles full of over optimized anchor texts, and addictively linking to anything with a high DA provide any link juice passing power. Low quality syndication services will end up wasting your time and should be avoided.
Which begs the question..
What is a high-quality press release?
It's a form of written communication that you use to report a specific event or circumstance in a brief, captivating way.
Normally, it's tied to businesses but is common practice for nonprofits and institutions amongst others.
Once you write a press release, you have to distribute it.
Not every news outlet or publication will run your Press Release. It will be dependant on the relevancy of the content to the publications readers, local demographics, current events.. just to name a few.
(also, if you're producing low-quality crap, few people will want it)
However, when it does get picked up, a press release turns into more than just a short piece of content produced to keep the people in the loop.
Engaging press releases generate tons of social signals such as likes and shares, they fuel organic traffic in search, supporting your sites SEO ambitions, and could even catch the attention of international media outlets and garner some serious main stage exposure.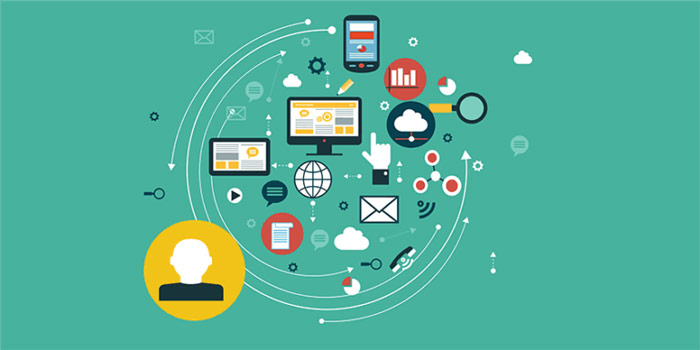 Preparing For Your First Press Release
Writing a press release is different than writing a blog article.
However, you still have to know how to convey your message and write an appealing story that people will care about.
Whilst hiring a professional writer is always a simple solution, the task is most definitely not beyond your abilities.
Know why?…
Because the most important thing is to know your business.
And who know that – better then you?!
(nobody)
Secondly, you must write something that is newsworthy. Without a newsworthy piece of content, too few journalists will run it.
In preparation of your first press release, follow these 5 steps:
Have a clear objective

What are you trying to achieve? Your press release has to have an impact. Your objective is to have journalists call you, craving for more, or syndicates scoop it up because they know their readers will devour it.

Use the five Ws

Who was involved?
What happened?
Where did it take place?
When did it take place?
Why did that happen?
Give every single one of these questions an answer, with an emotional spin and include a relevant, compelling CTA and voila you're a press release wizard!

Spacing and Hierarchy

The best press releases are kept short. Write short paragraphs, no longer than 4-5 lines.
Leave lots of white spaces.
Keep important, impactful content at the top. Headlines, sub-headlines and the meat of your message should all be in the first few sentences.
The bottom bits can be left for skimming if a publication needs to lean it up.

Use proper grammar and punctuation

A poorly written press release will never be picked up if it lacks in the grammar and punctuation department. This is NOT an informal blog forum debate – this is the news. Proofread for perfection.

Offer contact details upfront

It doesn't have to be you, just so long as the person on the other end can a) reply if necessary and b) speak to the story. Whoever it is, make sure their contact details are at the top of the press release.
Best Topics To Include
Okay, so by now you know that press releases will increase your company's visibility and authority in the niche. In order to achieve this, you need relevant topics.
Here's my list of 6 of the best topics that you can write about in a press release:
The launch of a new product or service

Naturally, your business revolves around what you're selling. Launching a new product or service is a great opportunity to publish a press release.

Change in management

If your clients interact with management often, it's a good idea to publish a press release that presents the changes in management that will take effect.

New location

Owning a storefront is great for businesses, especially local ones. If you were to change your location, you'd want as many people to know about it as possible. Ding! Press release.

Business anniversary

Did your business turn 1, 5, 7 10 years old? That's news! People love to celebrate milestones, be sure to share your learnings and success.

Sponsorships

If you're sponsoring the local football team, cooking classes, or a charitable event… anything really! That is a great opportunity to publish a press release.

Guest speaking

You likely post content on your website in various forms, but if you're a guest speaker at an event, then share the event and who will be in attendance in a press release. People who read your columns will be more than interested to hear you talk.
Headlines that Pack a Punch
Remember, it's all about the customer – NOT YOU.
Successful, eye-catching copy is a result of making it crystal clear, right away what exactly THE CUSTOMER is getting.
Here's the key though, it's not just the features it has. You've also got to show them what the benefits are if they decide to: click, share, buy… whatever.
Headlines are incredibly important. They are after all the thing that makes people decide to read your article or not.
You should make the whole article focused around the headline and be sure to make it invoke curiosity in a wide ranging audience. We don't want to alienate potential readers because we've stuffed the headline full of niche specific jargon.
Example:
Option A: Northrop Grumman awarded $792 Million to deliver intermediate and heavy versions of OmegaA space launch vehicle
Option B: $792 Million to deliver a better, faster flying experience by design
Option B is likely going to capture the attention of more people and thus connect your content, brand, and business to more potential customers.
Okay, now that we've got that out of the way. Here's a simple formula you can follow to spark inspiration.
ROT FORMULA:
Results – Objections – Time
In a few short words write out: the results your readers want, one objection that could arise, and the time frame in which they can expect to achieve said result.
Example:
Result: Learn to cook
Objections: Burn boiling water
Time Frame: in 10 lessons
Then, simply put it all together:
Learn to cook in 10 simple lessons, even if you burn boiling water!
There you go. Easy peasy.
Also, feel free to mix up the order – get creative!
In order to get your brain juices flowing, I recommend exercising your mental muscles.
To do this simply write out 4, 5, 6, 15+ different headlines in a row. You'll likely only end up being happy with 1 or 2 of them, but doing so will yield at least 1 that pops.
How Your Boilerplate Should Look Like

If you've ever seen a press release, you might have noticed that at the bottom of the page, there's usually a paragraph about the author or the company.
That's called a boilerplate.
This is a standardized paragraph that gives people an outline of what your company does, who it employs, what your products or services are, and so on. The better the boilerplate, the stronger the impact of each press release.
You won't write the best boilerplate overnight, it takes practice. I can, however, guide you with a few best practices that will give you a head start:
Include factual data

What does your business do?
What's your niche and area of expertise?
Where is it situated?
How many employees does it have?
Answer these questions by writing 1-2 sentences about each.

Talk about your vision and goals

What got you started in the industry?
What's your vision?
What are your short-term goals?
What about your long-term goals? This is exactly what people want to know. Especially if you're a new business.

Mention your marketing strategy

What products do you sell?
What services do you offer?
What makes you better than the competition?
Make sure that you also add a few of the most relevant keywords that you're trying to rank for.
Remember, the boilerplate is a single paragraph of text.
Be succinct. Don't blabber.
Present the information in an easy-to-read format. Have short sentences that flow together.
Which Links Do You Include?
You're presenting an interesting piece of content.
If people want to read more, how do they do it?
Within your press release, you should include at least a couple of links.
The most important link that you need to include is that to your business website or main digital footprint.
This goes into the boilerplate.
My recommendation is to link to your homepage.

This is because there are plenty of shady websites that could gain access to your press release, and having them link to one of your high-authority pages could send the wrong signals to search engines.

Secondly, have a link pointing out to your new product or service.

You pique people's interest with the press release, but the real value for your customers will still be on your website.

Lastly, if you cite research papers, make sure there's a reference link for each citation, otherwise, you'll end up with a press release that nobody wants to cover. Give credit where credit is due and you'll receive credit when it's your turn.
Press Release Syndication
Syndication is a very efficient method of distributing your freshly published press release.
However, you don't just want to throw it out in the wild and hope for the best.
You want to track the responses as well.
All the social channels you're present on should be set up for this syndication process.
Facebook, Twitter, LinkedIn, Reddit, Instagram, and so on.
Track your press release for a while.
Every time it gets published on an authoritative domain, take that link and publish it on one of your social media platforms.
When it's published on another authoritative domain, take the new link and share it on another social platform.
By doing this for every mention you get, you're actively sharing the success of your press release with your followers, further establishing credibility and building on th exposure.
This acts as an incentive to visit your website and find out even more about you and your company. Eventually, the social signals and backlinks that are built up from syndication will transform into highly desired website traffic.
In the end, your press releases will bring in the business you are looking for.
Final Thoughts
Press releases are just one small part in the world of news coverage.
It's a succinct piece of content that is designed to catch the attention of journalists and customers alike and have them wanting more.
High-quality, newsworthy press releases are most likely to be picked up by authoritative domains, and it should be of paramount importance to produce top-shelf content.
Alright my link building, business-boosting friend…
Now that you know how to create, publish, and promote your press release, it's time to get cracking.